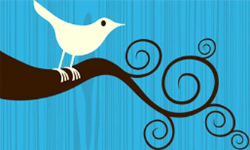 I know, I know! Katie has already encouraged us to stop writing about Twitter.
This doesn't count though, as I'm purely speaking to those of us who have already fallen under the grip of the Twitter addiction. Those of us who need a desktop application to ensure we're getting the most out of it without it taking over our lives.
There are dozens of Twitter desktop applications available, but here are a few of my favourites.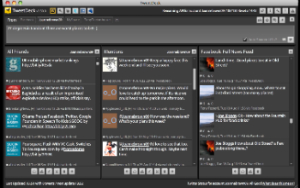 Tweetdeck is the application I tend to rely on the most when it comes to tweeting. The simple interface, access to both my twitter accounts and Facebook accounts in one system, and the integrated Twitpic, URL shortening client and translation options are all pluses to the application.
It can be a bit of a drain on your system though, so it's only suitable for heavy users.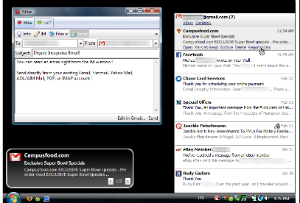 Digsby is a multi-purpose desktop tool for keeping up with your social networking sites, e-mails and instant messaging.
Sitting pretty in your task bar, Digsby notifies you every time you receive an e-mail and allows you to quickly view your tweets and Facebook activities with one click on the icon. You can even compose an e-mail straight from the app.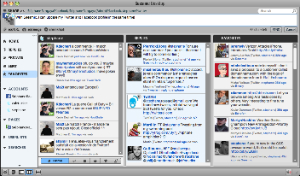 I think it was Katie who suggested this to me a while back, and you can access it on a variety of mediums including the web, desktop and your mobile. It's similar to Tweetdeck in look and functionality, although the tabbed feature for dealing with multiple accounts if much more user-friendly on Seesmic.
Plus you can access the new lists function, which looks to replace the old #followfriday trend.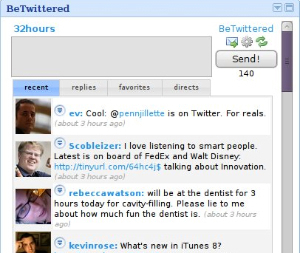 Strictly speaking, this is a an iGoogle application rather than a desktop one, but it's worth mentioning for its simplicity and ease of implementation.
Once added to your iGoogle page, you can check your current tweets, replies and direct messages in under a minute.
Useful if a desktop application tends to only increase your Twitter addiction, but not so useful for anything more advanced then checking in and sending the odd tweet.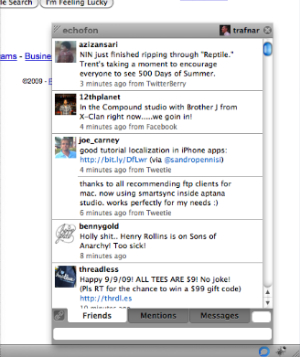 Echofone is an add-on that sits at the bottom of your Firefox browser, quietly counting the number of tweets since you last checked. Double-click on the icon and you can view the tweets,
I like the way I can surf whilst keeping an eye on my tweets with this, rather than switching between my browser and my desktop application.
These are just the applications I've tried and loved. What are your favourite desktop applications for Twitter?