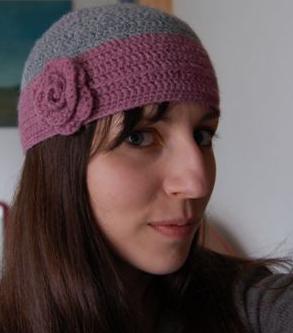 Twitter is never far from a journalist's lips these days. If they're not complaining about the threat of citizen journalism and the death of proper writing, they're extolling Twitter's virtues (or whining that they just don't get what all the fuss is about).
It's not hard for me to work out why. After all, we can smell our own, and as a journalist with a penchant for Twitter, I've been guilty of spending more time than I probably should twunting away the day.
But that doesn't mean the rest of the universe needs to read another article about Twitter.
At least, in this respect, I'm *almost* above reproach. I've written about Twitter a few times over the years, but I'm yet to succumb to the endless lure of a Twitter non-story about how people are outraged because @ev has fannied around with the homepage.
Not because I don't find these things interesting, but because in spite of what we may think, for most humans – even the ones who know and love the internet – Twitter is still a pretty pointless corner of the web.
Yes, it can do truly wonderful things: it left Jan Moir convinced that a couple of gays were "orchestrating" a campaign against her and her hateful bit of opinionating; it made a mockery of Carter Ruck's gag on the Guardian and even LOOK magazine wanted to know about the role it played in the reporting of the Iranian elections.
But in spite of all those wonderful things, I still tell most of my friends not to bother joining when they ask if they should.
Of course there are plenty of people who don't work in the media and who love it, and I'm not suggesting for a second that they should all shove off and get back to updating their Excel spreadsheets. But aside from the odd session of group tweetage during Question Time or Michael Jackson's funeral, the day-to-day chatter on Twitter is a hard thing to sell to someone who has work to do.
Which is why journalists love it so much. It provides the ultimate displacement activity on deadline day, it supplies a fount of knowledge far more useful for article research than Google or Wikipedia, and it gives us all a chance to exercise our razor-like wit on our peers. In short, it provides a medium for all the things we love about writing without anything like the usual effort required.
But just because we've all frittered away the day on Twitter doesn't mean we need to pull yet another opinion piece about the wonders of microblogging out of our backsides. And just because we think it's great fun to @ each other with links to our latest columns doesn't mean that Times, Telegraph or Guardian readers want to know that Twitter was down for 12 whole hours or that the Twitter team are planning an overhaul of the Retweet function.
Right, now I've gone an spoiled my track record by writing an opinion piece about Twitter that is clearly inspired by the hours I waste on Twitter, I'm off to confess my sins to my peers on Twitter. Somehow I expect this won't be the last time.