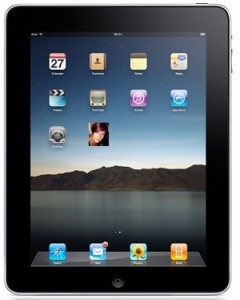 Having gone public on my complete bafflement as to what the iPad was supposed to be, it took only 23 hours post-launch for me to find myself in the Apple shop willing to part with proper amounts of cash for one. And I can't help it – I frickin' love it.
But you're definitely a more considered person, which means there's certain things you should know before diving in.
AKA, I make the mistakes, so you don't have to:

1. Don't bother loading up any apps that aren't optimised for the iPad.
There's nothing more disheartening than loading an app and finding it appears as a little box in the centre of that beautiful screen – it means you're going to get a substandard, meh experience, and for the amount of
money you just spent on the thing, that's going to make you sad. The apps that are iPad-compatible are a thing of beauty, and they make the most of buy viagra super active all that lovely screen real estate (or 'space' for those uninitiated in tech-wank-speak).
2. It's not destined to become a commuter-aid
When I get it out in my flat, I find myself looking over my shoulder to see if there's anyone that looks likely to pinch it. I live alone. You can only imagine the amount of paranoia I had getting the thing home from the shop.
First I was worried I'd be mugged, so I hid the bag under my seat. Then I worried I'd forget it. So I wrapped the bag strap round my wrist. Sitting with your wrist awkwardly hidden under your seat is not the most
ninja-incognito way of travelling, it turns out.
3. Bedtimes are 3,000 times better with an iPad
Whether it's video you've downloaded, looking up all those things that you spent the day thinking 'ooh, I must Wikipedia that' or one of the classic books you always meant to read (classics are free, innit) before you know it it'll be 1.30am, and you've got to be up in five and a half hours. So when I said better, maybe I just meant later.
4. Wired magazine on the iPad is… mixed
Some of it's gorgeous, some of it's confusing (swipe right or down? Right or down?) and some of it crashes. But you may as well get it at least once to see what all the fuss is about. Who knows, this might be the future of publishing…
5. It'll make you look a bit of a twat
I have been taking mine to both the gym and Starbucks, all the time being well aware that it's still enough of a novelty for me to look like the most ostentatious type of early-adopter. Whilst it helped my slog on the treadmill to have the TED talks to watch, I was so busy hiding it when I left the gym I walked straight into the men's changing rooms. Nothing says 'nothing to see here' like a girl wandering into a room of naked and surprised men.