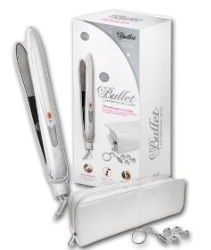 Another year, another hair tool released to rival GHD.
This time, it's the turn of the Bullet Hair Straighteners from Diva Professional Styling, who have kindly sent over a pair to test out on my unruly, thick hair.
This hair tool claims to bring "curling and straightening together in a way never seen before"
Let's put that to the test, shall we?

Compared to my GHDs, the Bullet Straightener has thicker plates, a more curved tip and an adjustable temperature dial. These features allow you to create curls and waves  in your hair, or to straighten it whilst giving it a bit of body at the roots.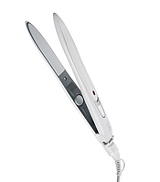 So, basically, the muse for this product is Cheryl Cole.
Quite rightly too. After 40 minutes with these babies, my hair had bounce, loose waves at the bottom, and a glossy sheen.  More miraculously, the waves stayed in overnight. I woke up this morning, and my hair was still bouncy and wavy.
*flicks hair*
Anyway, on to the pros and cons
Wins points for
Curved tip ensures curls form nicely and stay in place. Also gives lots of volume at the roots.
Adjustable temperature means you can adjust how much you want to fry your hair.
Product comes with a heatproof carry case
Loses points for:
The plates are thicker than GHDs, but they're shorter too, so you'll need to work on small sections.
For some reason, they've included diamanté hairslides, the 90s type that you have to twirl into your hair.  Which makes me think the product is aimed at a younger market than me.
No automatic sleep mode, so it's a little more dangerous for those of us who regularly experience the "did I leave it on?" thought on the bus to work.
Conclusion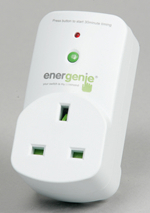 Sitting just under the £100 price tag, you'd expect these to be a decent rival to GHD. Whilst the GHDs are still much quicker to use, I'd happily turn to this styling tool when it comes to waves and curls.
Additionally, to get around the lack of sleep mode, you can use the Energenie Energy Saver Plug (£8.99) This plug acts as an adaptor for the appliance you're using, and turns the product off after 30 minutes.