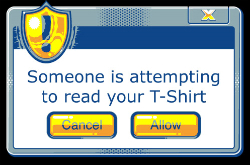 Every dork worth his or her salt has a geeky t-shirt somewhere in the wardrobe. Whether it features a favourite video game, a geeky sci-fi program or a random catchphrase no one else has heard of, it'll be lurking there somewhere.
So if you haven't got one yet, your geek credentials are in serious doubt. I suggest you rectify the situation by grabbing one now.
Perhaps this Cancel or Allow T-shirt from Jinx for £10 (right)?
Here's a few more inspirational dorky threads.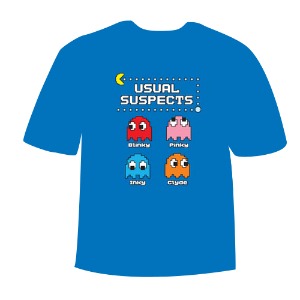 C'mon, you know it's impossible to have a round up of dorky t-shirts without at least one Pac-man option! This one gets double points for the cult movie reference.
It's available from Game for £9.78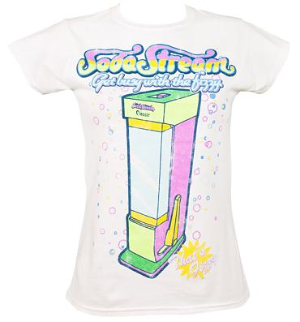 Couldn't resist this Soda Stream t-shirt after reviewing the revamped version a while ago. It's from retro-geek haven TruffleShuffle for £20.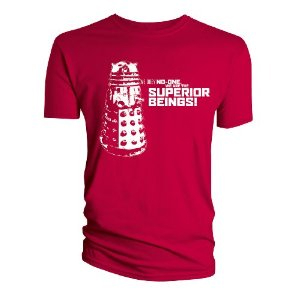 Amazon have this Doctor Who t-shirt (£11.99) for the trendy dork in your life.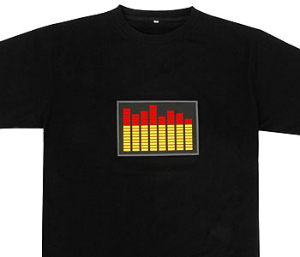 Finally, a multi-purpose t-shirt/gimmick. This T-Qualizer Music Tee from IWOOT reacts to sound, so the EQ actually works when exposed to music. A gadget and a retro design? Ultimate dorkiness.
Seen any other dorky t-shirts? Let us know in the comments.