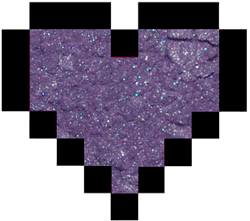 Sometimes it's tough being a girl geek in a market seemingly geared towards men, so it's fantastic to see a cosmetics company aiming to challenge that preconception with their range of cosmetics inspired by all things dorky.
Geek Chic Cosmetics are a small independent US company (who ship internationally) who hand make all their cosmetics and promise not to put in any weird stuff in them. Their cosmetic shades are inspired by everything zombies to gaming, geek speak to sci-fi tv shows, which is surely enough to get any geek girl excited.
All the products are eco friendly and cruelty free and prices range from $4.99 for a single eyeshadow to $11.99 for a foundation. Not just for the beauty geeks though, Geek Chic offer a cos-play range for all your dressing up needs.