In a world where stopped clocks furnish so many of our public buildings, and mobile phones have become our main method for timekeeping, stopping to strap on a wristwatch has become a more meaningful action.
And now that watches have become almost an unusual bit of body furniture, it's no surprise that we're seeing ever more thoughtful watch designs.
Here are four of the best weird watches we've discovered.
Dawn West Dusk East Watch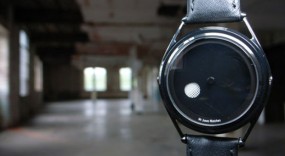 The Dawn West Dusk East watch is designed by artist and poet Brian Catling for Mr Jones. Instead of an hour, minute and seconds hand, it has one small circle that moves around the watch face throughout the day. And instead of numbers, you've got a watch face with different colours the whole way round.
It's a watch that basically slows you down by only giving you a vague idea of the time.
Rogan Timeless Watch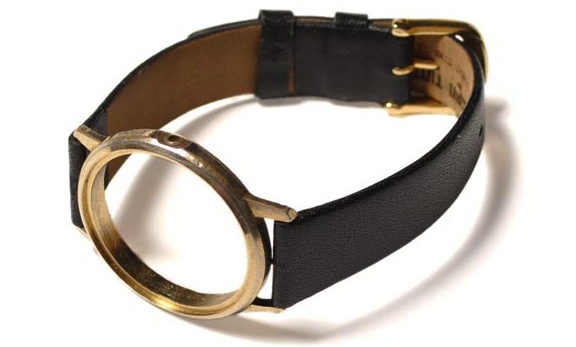 But if a watch that only vaguely marks the passing of time is still too busy busy for you, you could always opt for the Rogan Timeless watch that doesn't tell the time at all.
Created with sustainability in mind, old watch parts are reassembled by hand in NYC and therefore each is unique. This is not an exact representation, but a good example of what one would look like.
WeWOOD watches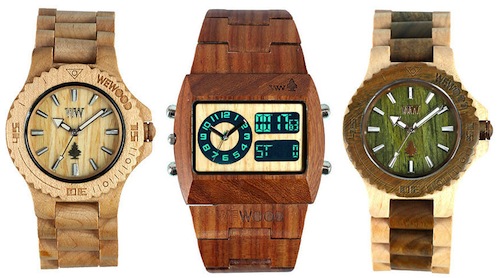 These WeWOOD time pieces are made from sustainable wood and come in both digital and analogue designs. Oh, and every time someone buys a watch, WeWOOD plants a tree, which is very obliging of them.
You can get them from WeWOOD US  and WeWOOD UK.  Sometime Dork Adore columnist, Stuart Waterman, reviewed a WeWOOD Jupiter watch over on his blog.
Devon Tread 1 Steampunk watch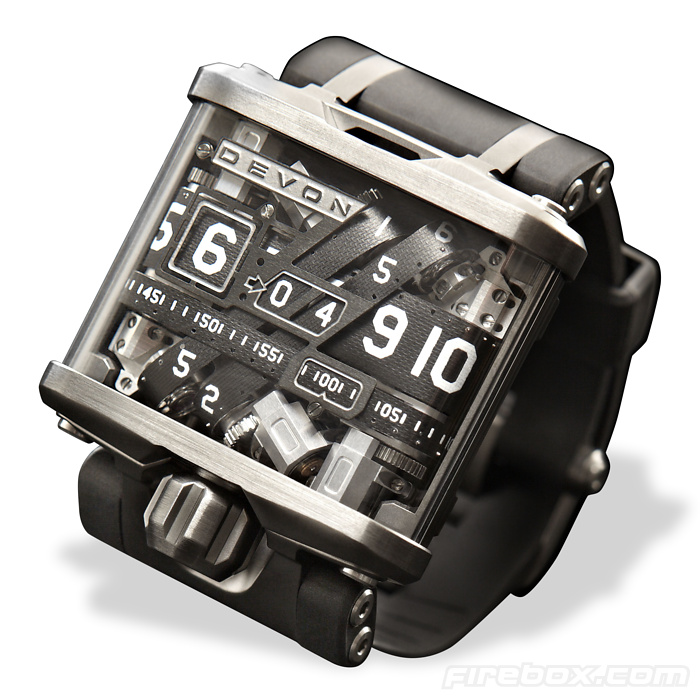 If you're over-burdened with cash (and who isn't these days?) you might quite fancy strapping one of these beauties to your wrist. According to the blurb, this watch uses four "compact microstep motors to power a series of exposed glass-nylon belts that adjust the time and date": steampunk at its best.
This watch costs £12,950. Do not adjust your eyeballs, you really did read that right.
Yours now (with free delivery in case you were worried about the shipping costs on your 12 grand timepiece) from Firebox: Devon Tread 1 Watch.
Related: Money is Time: contactless payment watches | Five of the geekiest clocks | The best retro gadgets you can still buy