This time last year, I gave you a round up of the best gadgets for camping. I think it's time for an update, don't you? After all, everyone is camping these days. It's cheap! It's fun! The cast of The Only Way Is Essex do it! (ok, ignore that last one)
So, without further ado, I give you….
Five gadgets for camping in 2011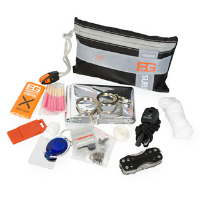 If you're going to go camping with anyone this year, super-outdoor man Bear Grylls is probably your best bet as a companion.
Failing that, his Ultimate Surviving kit has pretty much everything you need if you find yourself in a tricky situation. It's got everything from a scary, multi-purpose tool to a survival blanket.
Oh, and a hand saw, in case you find yourself in a 127 hours situation….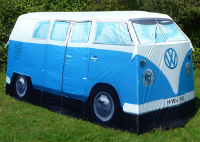 Not so much a gadget, as the best tent ever invented. Sure, it costs more than a week's stay in a Travelodge, but who cares when you'll be the envy of all the other campers?
Unsurprisingly, this is another offering from Firebox, who this year presented us with other such fine products as Bacon Perfume and Royal Teabags.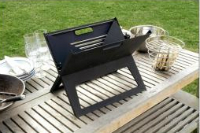 I Want One Of Those stocks all manner of foldable BBQs, but the Fold Flat BBQ has the most room for your sausages and burgers.
Additionally, it looks like it's the least likely to collapse half way through cooking, taking your dinner hostage. An important consideration, I'm sure you'll agree.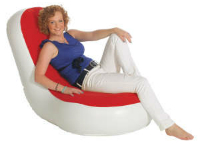 As the cast of The Only Way Is Essex recently demonstrated, camping doesn't have to be about slumming it. All these gadgets should mean you can go glamping instead (anyone else cringing?)
This Inflatable E-Chair from IWOOT is designed for gaming, but it'll be just as comfy for reclining around the campfire and eating undercooked meat/tofu.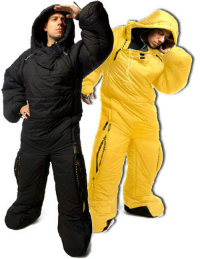 First, there was the Slanket. Now, there's the MusucBags: the sleeping bag you wear. So now you can stride out of the tent in the morning, without spending ages wriggling out a constrictive sleeping bag, safe in the knowledge that pretty much everyone else on the campsite will avoid you like the plague.
I wouldn't recommend wearing it near a BBQ, what with it being a fire risk. Equally, I wouldn't recommend ever posing like the two gentleman on the left here. MusucBag or no MusucBag.
What gadgets will you be taking on your camping trip?