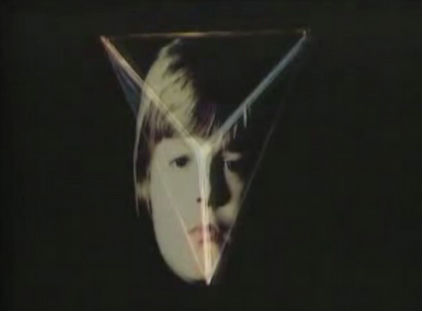 It's the end of the year, which can mean only one thing, time to make lists of things that were once on TV!
I for one love a good list, and I also love children's TV. Especially scary children's TV. This list of creepy shows is by no means exhaustive, but it's my personal Top 7. Share yours in the comments!
7. The Children of Green Knowe
A statue of St Christopher carrying the baby Jesus across the water in the dead of night. I for one was terrified.
6. Moondial
Minty and co were determined to scare the bejesus out of me with their night-time time-travelling antics.

5. The Tripods
I still haven't forgiven the BBC for not finishing this series, which kept me rapt in terror every week. This is what happens when giant three-legged barbecues take over.

4. The Moomins
I don't think they meant to terrify children with this adaptation of the excellent books by Tove Jansson, but I don't know anyone not scarred by this creepy cartoon. Brilliant stuff – just compare the opening credits to the fluffy modern adaptation.


3. Chocky
I could never quite grasp what was going on in Chocky, but I like to think I wasn't the only one out there watching confused, puzzled and scared out of my tiny mind.

2. Doctor Who
Peter Davison was my doctor and I loved him with all of my little heart. But while I was terrified of the Daleks, like all children, it wasn't until Sylvester McCoy came along that I found myself being totally freaked out. The Happiness Patrol is the one that sticks in my mind. Sheila Hancock in red insisting everyone is happy, women with guns dressed as Poochie, and a giant Bertie Basset thing wandering the streets. I wasn't just scared, I was totally confused. They'd ruined my favourite kids' show and they'd done it in the weirdest way possible.

1. The Box of Delights
It's a relief that so many people out there remember this show because without their reassurance that it existed I'd have chalked it down as a bad cheese dream. Possibly the scariest opening credits in the entire universe.