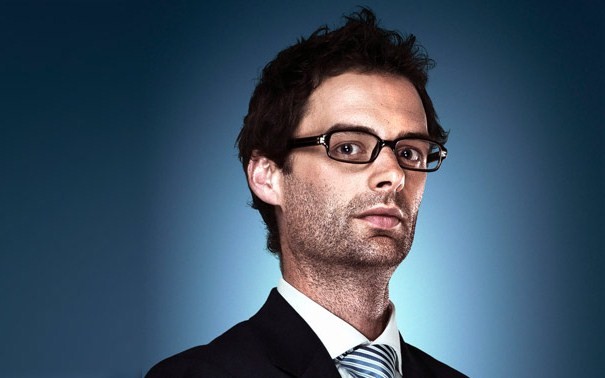 There comes a point in every series of The Apprentice when we must sit back, pick our favourites to win, and really take the time to laugh at these fools properly. Now is that time people – it's the What We've Been Watching Apprentice Update.
This has been a really fun series of The Apprentice — the producers know what works by now, and the editing is superb (Leon saying "I can't speak French!" intercut with Melody speaking English on the phone was hilarious). And at this late stage in proceedings, it's unusual to still have some great characters to sigh, tut and shout at. Let's take each candidate in turn, shall we?
Melody Hossaini
Ah Melody. Woman of the Future! Frankly, she's precisely the sort of candidate we'd expect to still be left in at this point — while everyone else sees that she is ridiculously ruthless and that no-one could ever work well with her, Lord Sugar is still thinking "I really admire her strength!" Give it a couple of weeks and he'll realise that going into business with her would be a nightmare and get rid. She's essentially Stuart Baggs, is what I'm saying.
Susan Ma
I can't make up my mind about young Susan Ma. On one hand she's incredibly naive, silly even ("Do the French like their children?") but on the other hand, she's clearly not a bad person — she just has a hell of a lot to learn, not just about business but, well, most things. I can't imagine for a moment that she'll win but hey, we know that the natural skincare industry is in good hands…
Helen Milligan
Well, I'm hardly being controversial when I say "winner", here, am I? It's amazing when a candidate comes up who appears to be genuinely, actually good — you know, someone who would even seem good in the Real World. But that's entirely the case with Helen. The pitch she did to La Redoute was bang on the money and deservedly won her team a record-breaking contract. Her only mistake? "The anytime treat for after school!"
Jim Eastwood
Jedi Jim: surely the only candidate ever to have talked their way out of having to go into the boardroom. Like most people, Jim's Jedi mindtricks worked on me at first (and boy can that guy negotiate) but I started to have my doubts when he took the reins on Coffin Dodger (or whatever that magazine ended up being called) and he made the cover impossibly dull… He'll be there at the end for sure, but I sense Lord Sugar is losing patience with him.
Tom Pellereau
Come on, we're on a site called Dork Adore. Obviously we're throwing our support behind Tom "Michael Sheen" Pellereau. He's an inventor who's brought products to market so he does know his stuff, and he always offers what turns out to be the correct opinion (ok, 9 times out of 10). If only he'd stick to his guns once in a while, though I suspect it wouldn't make much difference anyway — he's not Lord Sugar's kind of guy and he won't win. Pity.
By the way, I should point out that I call which team will win incorrectly every single week. My consistency is incredible. So everything I've said here should be taken with a big old bucket of salt. Melody will probably win.