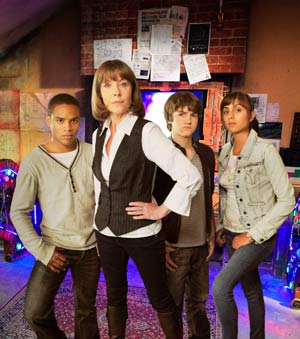 Regular readers of Dork Adore will be aware of our *ahem* slight obsession with BBC geek dramas. Doctor Who, Sherlock and Merlin, have all been heavily featured on the site, so it's probably unsurprising that we're excited about Doctor Who spinoff The Sarah Jane Adventures too. In fact, Nick has a review of the not-just-for-kids show coming up later this afternoon.
Phil Ford, the man behind the scripts for The Sarah Jane Adventures and the Waters of Mars episode of Doctor Who, recently wrote a piece for the BBC blog, discussing what's to come with this series. He's guaranteed the viewer is in for an emotional rollercoaster, with plenty of laughs, tears and scares in store.
You can catch the brand new series at 5.15pm today on CBBC.
Have you see The Sarah Jane Adventures? What do you think?