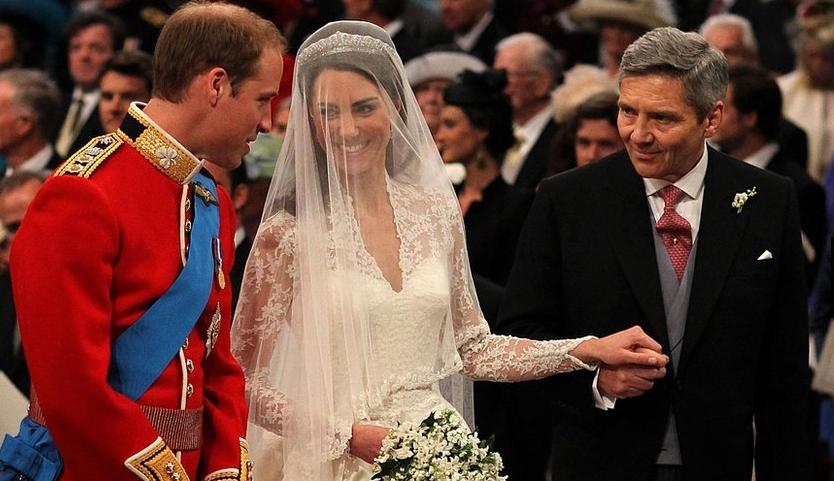 With WWBW being such an institution, it would be odd to let the Royal Wedding pass us by without comment, so as the bunting and flags are being gathered up around you, why not take a moment to enjoy this, the WWBW: Royal Wedding Commemorative Edition.
It seemed that up until about 10 minutes before the moment Kate Middleton left the – as the reporter said about 400 times – "now world-famous Goring Hotel", the world was split into two very distinct camps of "WOO, wedding!" and "I HATE the monarchy". Then, it seemed, an "if you can't beat them, join them" attitude mainly prevailed, and over 20 million people (remarkable in the multi-channel era) sat down to giggle at Huw Edwards talking about the "splendid view" of Catherine as she got into the car.
Along with, apparently, three-quarters of the rest of the telly-watching public, I was watching BBC One's coverage of the event — some of you who did the same may have seen the wonderful "if it's worth watching…" advert that the Beeb neatly showed straight after the ceremony, just bragging about all the great stuff they've ever shown from the moon landings to Morecambe and Wise to Doctor Who. And I'm very glad I did, otherwise I'd have missed a fashion expert *actually* say "YAY!" as Kate stepped out of the car and she saw that the much-anticipated dress was designed by Sarah Burton at Alexander McQueen. Nothing like an audible squee at such an historic moment.
Huw, it's over to you…
There were some other little highlights along the way, though. Fearne Cotton, for example, was down at the Buckingham Palace gates to speak to "well-wishers", and decided that the best people to talk to about the balcony kiss(es), were three teenage boys. Because they're so notoriously verbose when it comes to discussing kissing with someone they probably fancy on telly in front of all their mates plus a few million others. They said nothing but "yes." It did not go well.
Then there was Huw Edwards trying to keep it all together, employing all of his 24-hour news coverage experience to plug the little awkward gaps that inevitably crop up from time to time during such a long live broadcast. Mainly he did a decent job, though my favourite bit was certainly when he was reading out the post-wedding canapé ingredients and quite forcefully pointed out that they'd have been much better off using Welsh lamb — a brief moment of dissent in an otherwise reverent broadcast.
The main loser of the day was poor Jake Humphrey, who had squeezed himself into a decades-old Lancaster Bomber taking part in the flypast, only to find himself cut off every time he started commentating. He did get a Twitter trending topic for his troubles though, on a day when most of those slots were taken up with love for Pippa Middleton. Though where was his iPad?
To misquote a certain Charlie Brooker, next week, we will return you to your regularly scheduled programming…