New year, new fitness regime? Yeah, my exercise resolutions have kind of fallen by the wayside a little too.
Frankly, I need something a little more inspiring then a treadmill and a new tracksuit.
So, here's a round up of the top gadgets and trends for fitness in 2010.
1) Reebok EasyTone, £58.50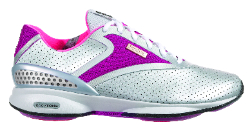 Toning trainers are not exactly breaking news, but these Reebok versions are attractive and (apparently) effective. The balance pods built into the trainers means your legs have to work a little bit harder. Wear them when you're walking about and you'll be getting a workout without even realising it.
2) XDream bike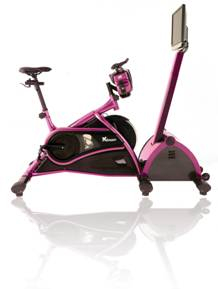 Popping up in large gyms across the country, the XDream Bike is an exercise bike with a dorky twist. The bike has a racing game built in, where you have to race against others to win the race at various levels.
It's also packed full of sensors and realistic features like usable gears and moveable handlebars, to give you the illusion of riding outside.
The workout tones your arms, core muscles and legs, so it's a great overall machine. Check out the website to see which gyms in your local area have the XDream.
3) Power Plates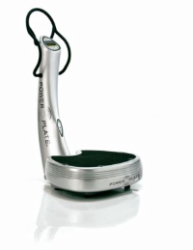 If you haven't tried Power Plates before, now is the time.
Favoured by Madonna and erm…Jonathan Ross, the Power Plate is a vibrating plate which you stand on when holding certain positions, to tone your body in a short space of time.
Efficient and hard working, it'll cut down your workout time significantly.
You can try a Power Plate session for free through Wahanda.com, or check your local gym for facilities.
4) Exotic classes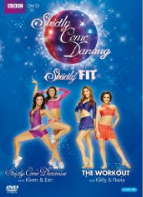 Thanks to a change in attitude towards exercise, we're seeing more and more interesting fitness classes in the UK.
The popularity of dance talent shows has seen an increase in ballroom dancing, Salsa and latin dance styles like Zumba.
It certainly beats putting down 'going to the gym' on the interests section of your CV.
You can either find a class close to you or workout at home with one of these DVD options.
5) Gaming fitness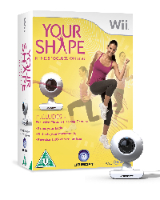 Finally, there's the trend for combining gaming with fitness at home.
We've been reviewing several games recently for the Wii, and the camera and Wii Board gives plenty of room for further games. The Wii Fit Plus will improve your balance and the Wii Shape Up and Wii jOG will get you moving more.