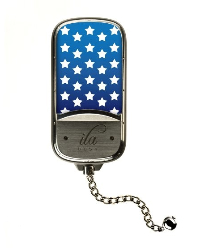 Personal alarms are now an essential item to add to your handbag on a night out. These pocket sized alarms can deter potential attackers, and give you peace of mind if you have to travel home alone on a night out.
But, on a superficial level, they often look quite….dull.
Bearing in mind it's either going to be hanging off your keyring or rattling around with your lipglosses and coin purse, it wouldn't hurt to spruce the alarms up a little.
The Ila Dusk Personal Alarm, (Handpicked Collection, £19.50) on the right is a prime example of a personal alarm with style, featuring a pretty blue star print and a slim design. Apparently the screaming alarm is loud enough to intimidate even the bravest of attackers.
Here are a few more pretty personal alarms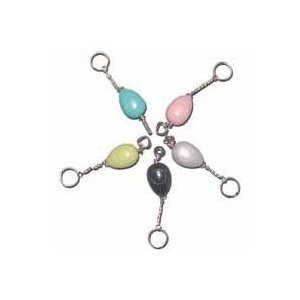 These Securikey Charm Alarms (Amazon, £5.63) come in an assortment of pastel colours, and the pebble shape is aimed at the younger market. It's activated by pulling out the charm, so you won't have any embarrassing sirens going off during the morning meeting.
The Heart shaped personal alarm (MPTools, £8.38) is extremely girly. It's small but packs an alarm of 100 decibels.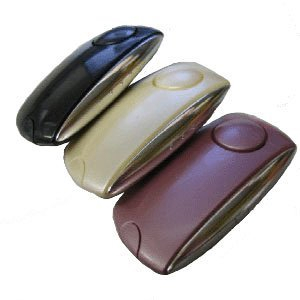 Finally, the Sure Elite Cordless Attack Alarm (Amazon, £5.95) looks similar to a clamshell mobile phone, and comes with a clip so you can add it to your belt if you're out jogging.
Have you got a personal alarm? Which one?