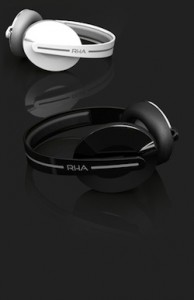 When you look at the price of the RHA CA-200 headphones, you're likely to think they're not going to be very good. They're cans, and just too cheap at £40.
But swizzle my swizzler, if I'm not mistaken these headphones are excellent.
Okay, to be sure, they have a build quality that you'd expect for the price: the joins are a bit shonky, though sturdy, and the plastic headband feels pretty, well, plasticky. But if all you're really worried about are the sound and comfort factor, these win in both departments.
For £40, the sound really is excellent. Great punchy bass, and a good clean sound – these headphones kick out brilliantly.
While they may not look the coolest, for indoor use or while sitting at a computer, they're an absolute bargain.
RHA CA-200 Headphones — approx £40 on Amazon.
See all our pieces about Can Headphones