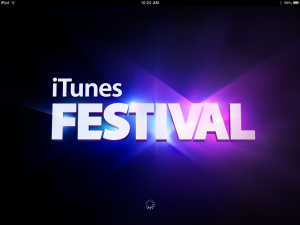 I think it is fair to say that this year the great British summer has been a bit of a wash out.
Now that festival season is drawing to a close it may be time to hang up your wellies and put on your slippers to enjoy the iTunes Festival from the comfort of your warm, dry home.
The festival starts in London on the 1st of September with headliner Usher. Taking place – as it has done for the last few years – at Camden's Roundhouse, tickets can be won to see up to 60 artists over 30 days.
The lineup is incomplete as yet, but already features artists such as Jessie J, Mumford and Sons, Muse, Alicia Keys, Example, Pink and many more.
Pyjama party
The best part about this festival is that you can watch it in your PJs! In fact, you can wear whatever you like because as of this year it is being streamed live into our living rooms.
Pitch up your tent in your living room to watch it via an app on your iPad, iPhone, iPod or Apple TV. Or open iTunes on your PC or Mac to watch the shows live from your computer.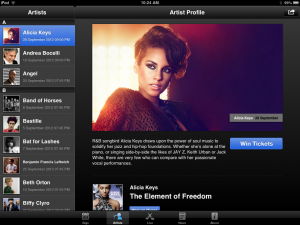 So can iTunes festival recreate the feeling of a summer festival?
Watching the sun set over the main stage with thousands of strangers coming together in an electric moment of shared excitement and anticipation? Perhaps not, but my feet will be dry, I can wash my hair and I will get to sleep in a real bed. To me all that counts for something.
I am very much looking forward to iTunes festival and I'm hoping that this could be the beginning of something for other big, live events. Maybe next year I will get to attend other festivals virtually and for free?
Take a look at www.itunesfestival.com to see if your favourite act has been announced.