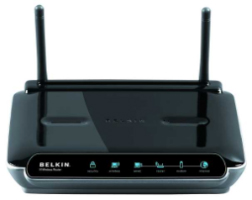 I've lost count of the amount of time I've spent puzzling over why a gadget is refusing to work. A recent study suggests I'm not alone in this area.
Research carried out by Confused.com has discovered that consumers constantly come across problems and confusion with their gadgets. And what was the biggest offender? The Wireless Router, of course.
Having spent hours in my old student house sitting on the phone to BT after conceding defeat to my router, I can sympathise with this top choice.
Coming in a close second is the iPod or MP3 player. I'm assuming this is more down to the actual set-up rather than the day-to-day use.
Perhaps one of the reasons behind all this confusion is that in our excitement to try out our latest purchase, we skip past reading the directions. Of the 2,000 participants in the survey, 48% admitted that the instructions book sits gathering dust. This leads to 55% of participants connecting up the leads incorrectly, and 45% incorrectly inserting the batteries (seriously? How hard is it to insert batteries?).
So, aside from the Wireless Router and MP3 player, what other gadgets made it to the list?
1. Wireless router (27%)
2. iPod/MP3 player (16%)
3. Mobile phone (20%)
4. Digital camera (19%)
5. Sat Nav/GPS (14%)
6. Sky+ (10%)
7. DVD Player (9%)
8. iPhone (7%)
9. Ninendo Wii (6%)
10. Video camera (6%)
Source: Confused.com
What gadgets have caused you the most confusion?