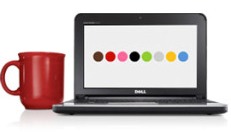 I've been crowing about the advantages of a netbook for almost a year now, ever since I got my dinky Dell Inspiron 9. My netbook goes everywhere with me. It is my lifeline for work, play and online shopping!
When I originally bought my netbook, the market was still pretty new and the choices were limited to say the least. With new players entering the market with upgraded styles, I felt it was high time I had a look at which 5 are the best.
Being a Dell fan I have to tell you about the Dell Mini 10 (right), the next version after my Inspiron 9. Not only is it equipped with a decent sized screen and keyboard, but it also comes with a webcam on the top bar. The Dell Mini 10 has internal bluetooth and Wi-Fi, various right and left ports, and is available in a variety of candy colours. Prices start at around £199.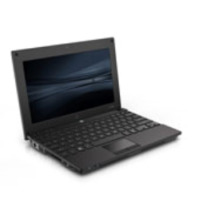 For those who want a netbook primarily for business, the HP Mini 5101 has a lot of the specifications required. Its metal alloy makes it incredibly durable, and its 160 GB drive will store a large amount of data. Its extensive networking options and keyboard that is 95% the size of a normal keyboard are also benefits for business on the move. The HP Mini 5101 starts at around £345.
Fancy a netbook that you can actually fit in your pocket? How about this tiny netbook from the Vaio P Series? At just 8 inches long, and in at under 700g, it's definitely an option for surfing on the go. Despite the size, it still has an adequate keyboard, and it comes in some gorgeous colours too. Vaio P is £649 from Woolworths. Vaio P from $899.99 in US.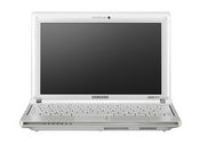 The Samsung NC10 is the netbook for people who like the battery to last longer than just a couple of hours. Starting at £329.99, the NC10 offers up to 9 hours battery life, as well as a normal sized keyboard, and lightweight frame at only 1.26kg. Recent reviews of the NC10 have also given a big thumbs up to the sizeable screen.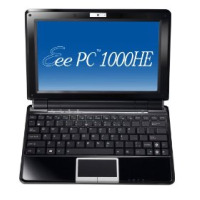 Asus Eee PC netbooks were one of the original entrants to the netbook market, and they're still one step ahead of the rest. The Asus Eee PC 1000HE claims to have 9.5 hours of unplugged usage, boasts a 10 inch screen, and a spacious keyboard. It comes in a nice variety of glossy colours, and is priced at around £349