If life is a canine birthday party, then frivolous internet links are the malodorous, meaty cake. Take my paw and we will delve muzzle-first into the Pedigree Chum goodness that lies below.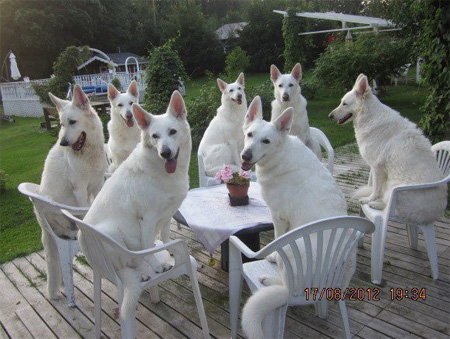 You slapped a fish
Never gonna Roger Sterling
Look into my link-eyes so that I may mesmerize
Aw, bless
In important skunk news, it emerges that Pepé Le Pew exists in the non-cartoon dimension.
Finally, interior design takes a cat lady's needs into account. Marvel at the (frankly amazing) sofa with in-built cat tunnel.
Pet-owners continue their reign of humiliating costume-based terror over their animal charges.
You might have seen cat-hugs-kitten videos before, but unless you're some kind of hideous secret reptile, they will never not soothe your soul. Try it.
A real pet penguin
Short film premise: Kids write a story. Adults act it. Kids do the voice-over. Hilarity ensues: