It's stressful enough for pets this time of year, what with all those fireworks going off over the weeks before and after Bonfire Night.
These outfits certainly aren't going to help matters.
Star Wars Dog Costumes
Send your pooch over to the dorkside by dressing him as an Imperial Walker.
Yoda Dog Outfit – The shame is strong in this one
Star Wars Imperial Walker At-At Dog Costume – This dog is displaying remarkable dignity considering.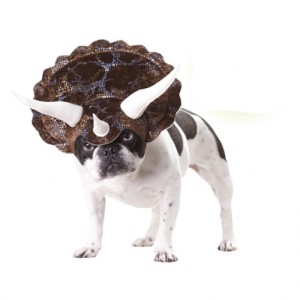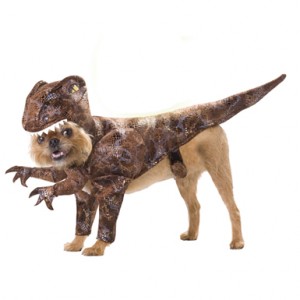 Dinosaur Dog Costumes
Your dog will be quietly plotting to make you extinct the whole time she's wearing a dino outfit.
Triceratops Dog Costume – the dog in this picture is saying "REALLY?" in the same tone as Chris O'Dowd in Bridesmaids.
Dog Raptor Dinosaur Costume – Ridiculous, yet brilliant. It looks like it's been caught raiding a cookie jar.
Get your pups out!
Silver Screen Starlet Costume – This dog knows what it is to feel true shame, thanks to this revealing Marilyn Monroe-inspired Halloween costume.
90s Pop Star Fancy Dress Dog Costume – In case you ever found yourself wondering "is it OK to give your dog tits?", the haunted look in this dog's eyes will soon answer that for you.