This week's Important Moral Lessons include 'It's OK to fail as long as you have tasty treats', 'Celebrities sometimes cheat but they are still better than you' and 'Corgi puppies be cray-cray, yo'. So turn to page 329 in your book of pretty kittens and let us begin.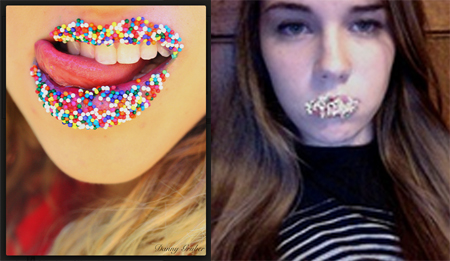 Kids, don't do rugs
Just hangin' with Robert Downey Jr
You may be on Twitter, but you are not a celebrity and you were not at the Golden Globes. So they are simply better than you.
What terrible thing happened to Rick Astley in 1989? We may never know.
Rob Delaney noticed that scouting reports for new baseball players are deeply erotic.
Hate creepy crawlies? Then definitely don't watch this. And for goodness' sake, don't keep watching after 2:19.
Oh wow, an orange peanut
The Bad Lipreaders take on the Murrican Footbawl. And IT IS FUNNY:

Awwwwww
Basically, it's paws + gravity
Some tasks require intensive coaching from an expert mentor who can offer advice and support. I bring you: dogs helping dogs to go downstairs: