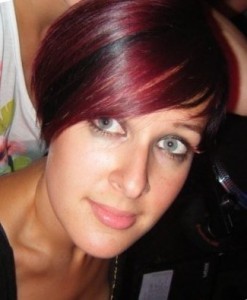 You should probably know right now, I use a Macbook. And an iPhone. And I briefly considered buying the new Magic Mouse, even though I work on the sofa, which isn't massively conducive to miceness (or non-twisted spineness, since you ask). So, yeah. I'd like to protest I'm not a fangirl, but the facts point to the contrary.
Having said that, I think it might be time for my iPhone and me to part company.
[I just had to take a little break to re-read that sentence for a few minutes. This is going to be hard].

There have been one too many complete wipes of the phone. I'm fed up with running out of space and having no choice but to delete, rather than to add memory. And most of all, Android is looking just too tempting (also, the latest release is called Doughnut. It's like they know me).
In the Alien's corner
Apps run in the background
This is useful for many applications, such as being able to receive Skype IMs whilst you're checking your email, but it becomes downright essential with Spotify, which is an app closer to my heart than my pulmonary veins. I love it on the iPhone, but if you're listening to Spotify, you can do literally nothing else. Twitter becomes dead to you, and Scrabble is but a distant memory.
Much like the Task Manager on your PC, there's a battery meter on the Android which can tell you which of the apps are sucking up the most power – essential for those of us that would get so excited about running apps in the background they'd run them all. So, um, me.
Augmented reality uses GPS and the compass in the phone to pinpoint the exact position of the phone, which then allows developers to create application that can layer information over what you can see through the camera. So, it'll point you towards the nearest tube stop, or give you historical information on the building in front of you. If you haven't checked it out, go google it, for it is teh awesome. Anyway, the point here is that you need an iPhone 3GS to appreciate it via Apple, but all of the Android phones have it. That makes them more futuremafied. Futuremafied = good.
But then there's the iPhone…
Hmm, you too initially read this and thought it should go in advantages, right? But really,  have you seen them? They're… fine. Some of them are even quite nice. But honestly, none of them cheap clomid even come close, design-wise, to the iPhone.
I've played with a few Android handsets, from a few different manufacturers, and I've yet to see one with a touchscreen as sensitive as the iPhone, and no matter which way you slice it, the Android OS ain't as intuitive as the iPhone.
It takes a long time to get everything playing nice when you sync your phone to your computer, regardless of manufacturers. I've finally got there, and I'm hesitant to upset the apple cart (LOL-ish). I'm staring down the barrel of hours of research as to how to get my Gcal to sync with my iCal, how to transfer my DRM protected music out of the almighty iTunes, not to mention the fact that I'm going to have to train my ear to recognise an entirely new ringtone. I ask you, is it worth it?
I was hoping I was going to be able to do one of those 'So, in conclusion…' summaries the likes of Charlie Brooker always seems to manage, but instead, I've got myself in a bit of a pickle. I hand it over to you, dearest reader. Please tell me what to do. And I will do it. Probably.