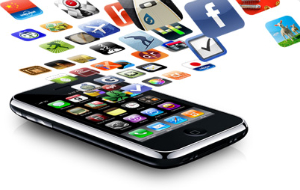 As winter draws in, it strikes me that I'm no better set up against the cold dark nights than I was this time last year. And that's despite the launch of Spotify, the arrival of a new slimline PS3, and marked leaps being made in 3D TV technology in 2009.
In short, technology doesn't seem to amoxil have helped at all. But it should! I rely on it for every other human need (I originally wrote 'except love, obv' there, but had to scribble it out. Tragic). There seems to be no good reason why I shouldn't be able to turn to it in Q4 (or 'winter', for those that don't get daily press releases on the launch date of mobile phones).
Here's what I propose:

Transport countdown
Leaving work, you know it takes you four minutes to walk to the bus stop. You also know you're likely to have the pleasure of watching a bus go sailing into the distance as you get to minute three. This provides an exact countdown as to when your bus/train/obliging person with a car will be there for you, minimising any pavement-waiting time.
Robot sleeping doll
I've seen the Channel Five documentaries. I know the normal reason people want robots in bed. But I swear, I've got an altogether less sexual reason for taking a robot lover ("I'm taking a robot lover" = probably my new most favourite sentence of 2009).  I want one with real human-like skin, like the ones in that documentary, but I'd like mine to have a temperature of 103. It'll then be the perfect temperature to stick your freezing toes on, like a great big roboty hot water bottle.
SAD app
You can get SAD desk lamps that claim to perk you up if you expose yourself to them a few hours a day. I don't have a desk, but I do spend an inordinate amount of time looking at my phone. For those lucky sods who can run apps in the background, how about putting a terrifying glow behind your email screen, your Twitter app and your RSS reader? Multi-SAD-based-functional!
Central heating control
You're on your way home, and you've realised the house will be colder than a polar bear's chuff when you get there. And there's no actual human to sort this out for you. The answer is clearly to email your central heating system with the exact temperature required, and then sit back and wonder how you came to live in such wonderfully future-y times.
Weather report
Not much to ask, is it? Been trying for an accurate one since the seventh century, haven't we? Could someone PLEASE get good at predicting the weather already?
Excuse-aron 3000
It is a little known fact that I have just made up that 30% more plans get cancelled during winter, thanks to the desire to be constantly tucked up on the sofa watching John Hughes films with a bottle of wine and a pizza. All well and good, but how do you get out of seeing your summer-month friends?
The Excuse-aron 3000 is a bit like that Urban Spoon app, which you shake to get the slot machine like options roll round to suggest a restaurant i.e. Italian, £££, Soho = La Porchetta. With this app, it shakes to provide the blame source, the reason you can't make it, and the seriousness of the reason. Susi can't make it because: Transport for London | dropped a piano on her | and she may never recover. Susi can't make it because her mother | just told her she was cut out of the will | she'll probably be ok tomorrow. See? Foolproof.