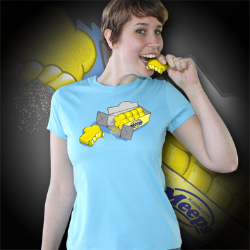 Wil Wheaton, star of Star Trek: The Next Generation and Big Bang Theory, has recently announced a collaboration with J!NX to create a line of clothing.
Wil Wheaton, who is a passionate supporter of the geek community, has helped design a selection of graphic t-shirts, influenced by gaming and geek culture.
The J!NX clothing line includes four t-shirts in a range of colours, for men and women. Wil's affection for World Of Warcraft is pretty clear across most of the t-shirts, in particular with the Rules Lawyers style.