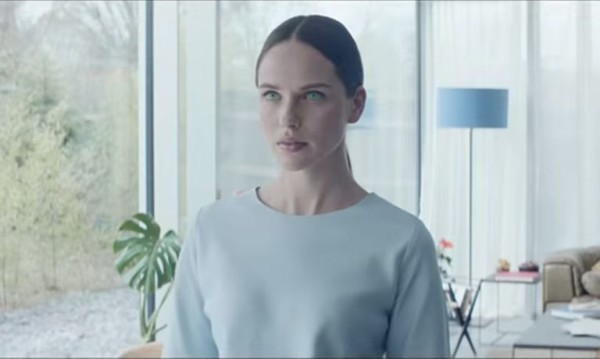 If you've tuned into Channel 4 at any point in the past couple of weeks, you may have caught a glimpse of a particularly disturbing advert for a company called Persona Synthetics. Ostensibly, they are the brains behind the latest must-have gadget for the busy family: a synth, or an advanced robot servant which is, according to them, closer to human than anything which has gone before.
More human than human?
As far as marketing for a new TV show goes, Channel 4's new show Humans has certainly managed to make an advanced impact – the Persona Synthetics ad (the company features heavily in the show) is so realistic, it managed to freak quite a few people out before they realized the clever trickery at work – and that includes yours truly, because apparently I'm that easily fooled…
Humans is a British-American sci-fi series, debuting in June on Channel 4 and AMC (which airs longstanding Dork Adore favourite The Walking Dead). It's based on a Swedish show called Real Humans and is set in a "parallel present" in which robotics has evolved to a point where it's hard to distinguish the Persona Synthetics synths from real human beings.
Indeed, judging from the advert, Sally Synth is a perfect addition to any busy household: Sally can assist with cooking, cleaning, your children's learning needs and general chores around the house (and even personal training, should you wish). She's just like a nanny… which you can plug in to your mains to charge at the end of the day.
The plot
Humans boasts a pretty solid cast, with turns from William Hurt (A History of Violence), Katherine Parkinson (The IT Crowd), Tom Goodman-Hill (Mr Selfridge), Colin Morgan (The Fall), Rebecca Front (The Thick Of It), Neil Maskell (The Mimic) and Gemma Chan (Fresh Meat).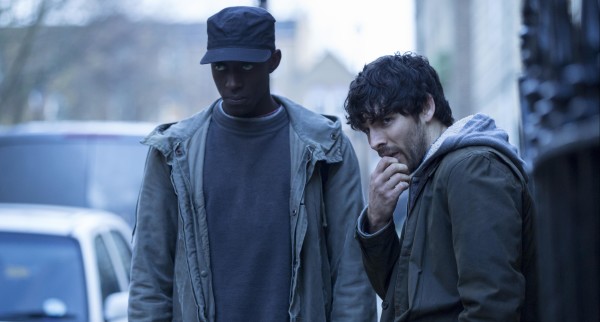 Hurt plays a widower who's formed a father-son like bond with his out-of-date synth. Parkinson takes on the role of a successful laywer and mum of three, who underneath it all is struggling with demons from her past. The lives of all will change dramatically, as the relationships between humans and their synths proves less than perfect… and perhaps even dangerous.
Channel 4 has been going all out with the promotion for this one, as you may have guessed from the ad. There's also a website for Persona Synthetics, an eBay page where you can "order" your own synth (which will set you back about 20k) and, because why not, Channel 4's also gone through the trouble of making you think that Persona were setting up an actual store on Regent Street.
If the actual show is as good as its promo, Humans could well prove a big summer ratings hit for Channel 4 – and another step forward for genre TV.
Catch Humans on Channel 4 from June. Take a glimpse behind the scenes of Persona Synthetics on their YouTube page – and check out that ad below. Let us know what you make of it in the comments!