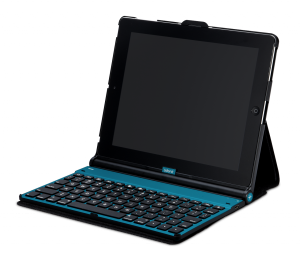 The Adonit Writer+ keyboard is a wireless iPad keyboard that doubles as a protective case, making it similar to the Logitech Solar iPad Case we reviewed recently.
First impressions are that this keyboard case looks like a classy piece of kit. The actual keyboard element is excellent and a pleasure to use, including all the key shortcuts you might need.
Like the Logitech keyboard, the Adonit Writer is about the size of the keyboard on the Spectrum 48k (or a netbook) and might challenge someone with really massive fingers. I've got spade hands and after I'd got accustomed to it, didn't find the small size a problem.
The keyboard connects to your iPad via bluetooth, which means you can separate the keyboard from the case. This is means you can set it all up however you like, placing the keyboard a nice distance from the screen. And once its linked, you can angle and lock the screen into position with the handy magnetic seal in the lid.
And so, onto my main worry about the Adonit Writer+.
The integrated case isn't as sturdy as I'd like it to be. The plastic rim which clips the iPad into place is quite flimsy and there is a small piece of plastic in front that pops out all-too easily and is fiddly to pop back in. The edging on the case has started to fray already, which is a real shame since this is an attractive and more appealing solution than the Logitech case. It's also a more successful case design than the Logitech, which offered a great keyboard but didn't really work all that well as a case.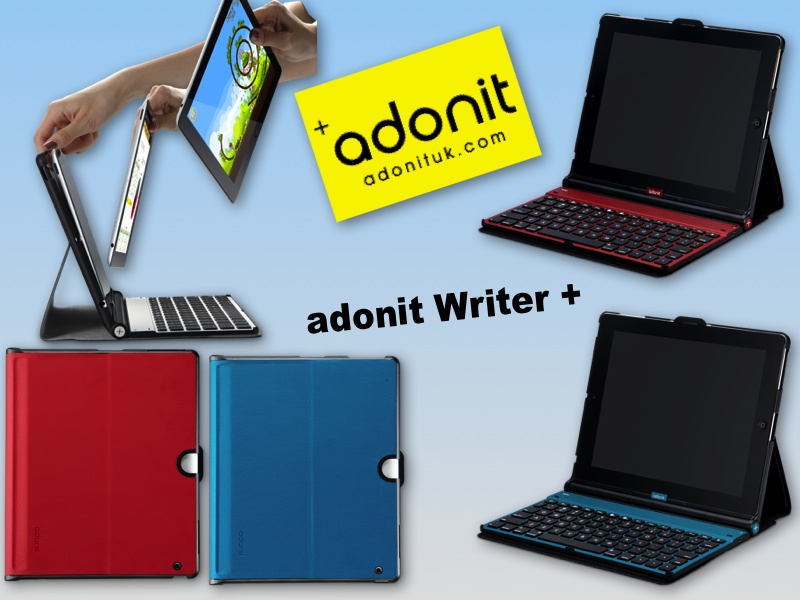 A final quibble is that though it sits well on a desk, I couldn't quite get the angle right in bed or on my lap. I'm assuming I'm not the only iPad owner who likes to do a spot of bed-based browsing?
But don't let these issues put you off too much. At $69.99, the Adonit Writer+ is reasonably priced and the most responsive iPad keyboard I've tried. I could definitely write a few chapters of a book on this while sat in a cafe, which makes it worth its weight in gold. If the manufacturers can iron out some small design flaws with the next version, you'll have a very nice little iPad keyboard.
Adonit Writer+ official website.