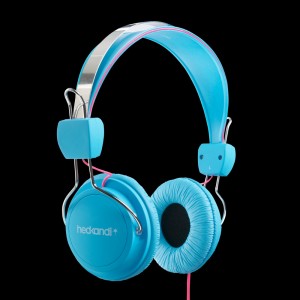 Ministry of Sound has been a staple on the club scene ever since 1991, and its ever-expanding brand now stretches to a record label and electronics.
Being a brand mostly associated with DJs, it's obvious that headphones would be high on their product agenda. I got my hands on some of their new Hed Kandi Discotheque range to test out.
I wasn't expecting too much from the headphones; Ministry of Sound doesn't have the best reputation for electronics, and the Hed Kandi branding has always seemed to be aimed more at the youth market (hence the sparkly packaging and the vivid shades the Discotheque range comes in).
Light, bright and reasonably priced
They certainly didn't feel like they were built for heavy use, with a flimsy cable and lightweight design that seems to favour style over substance – something you might expect considering the £19.99 price tag.
The real proof, however, is in the listening. And here, I was pleasantly surprised by the quality of the sound. They're not going to replace the expensive brands favored by the musical elite, but they offer a good sound for everyday listening which would easily satisfy most users. The 'soft touch' finish on the ear cups means that they are very comfortable to wear and they stay put with movement – although I wouldn't quite go as far to recommend them for running.
While I'm not sure I'm the intended market for the Discotheque headphones, I can see them being gleefully received by the teen market with their range of colours and the fashionable over-ear style.
If you're looking for a nice looking, decent sounding pair of can-style headphones at a reasonable price you'd do well to consider them, available now in a range of 4 colours from Play.com.
Ministry of Sound's website.
Hed Kandi Discotheque headphones, £19.99 from Play.com