Is the Kobo Glo better than the Kobo Touch?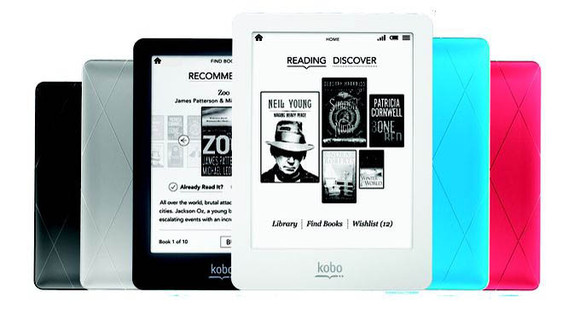 Yes it is.
That's probably all you need to know if you're currently waging a Kobo Glo Vs Kobo Touch war.
I'd worried that the lit screen might be too taxing on the eyes — after all, the e-paper is meant to mimic real paper not the bright, eye-straining glare of a computer screen — but the light is soft and didn't give me eye ache despite regular and lengthy use. That's because it's front-lit not back-lit like a computer screen.
It's also far better than my previous solution, which was to wear head-torch in bed like a giant moron.
Related: The best book lights for your eReader. | Kobo Touch Review | Why my Kindle is changing the way I read

Kobo Touch vs Kobo Glo
The unit itself is slightly shorter than its un-lit cousin. It's also got less of a swanky back; I for am rather attached to the grannyish lavender quilted back on my Kobo Touch and would have liked to see it return. Instead, we have something more traditionally tasteful but a whole lot less fun. Other than that, it's all very much as it was before.
The recently updated operating system (available on all models) is better looking with some slicker navigation (including "shelves" that let you organise your library more neatly). But many niggles still remain – including a stupidly small on-screen "back" button that's supposed to return you to search results in the book store, but usually just leaves you poking impotently at the screen whilst you mutter "go BACK, go BACK damn you!" The search function also continues its determination not to find things in the store.
Things I would like all Kobos to have, please
It would be nice if they added an email to Kobo option so that Kobo owners could feel less sore about that facility on the Kindle. But the fact that the Kobo isn't owned by Amazon is something that, for many people, is a winning feature.
On a purely personal note, and feel free to call me crazy, but I would love to be able to listen to audiobooks on my Kobo. Obviously, I can listen to them on my phone or whatever, but I'd like to be able to keep all book-related stuff in my ebook.
Overall, the Kobo Glo is a great little ebook reader. Reading a book is easy, adding books is easy and the light is exactly what you need.