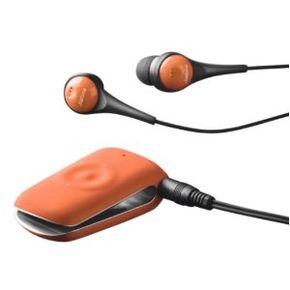 Bluetooth headphones and earphones have come a long way since ye olden days of giant receivers and choppy audio.
The Jabra Clipper is part of that new generation of wireless headsets that will give you decent connectivity and good sound quality.
The headset isn't fully wireless; cables connect the Bluetooth microphone and control unit to the earbuds. The rest of it is wire-free, however, so you can stow your phone away in your bag while you listen to music or take calls.
If you're a real audiophile, you might want to swap your headphones for some super-expensive ones. It's easy enough since you can simply plug new ones into the clip-on unit. But the ones provided are a cut above the usual cheap earbuds you get as standard – plus, they match the control unit.
Clipping marvellous
The microphone and music control unit is designed to clip onto your top (hence the name). In fact, it's really designed to clip to a shirt, making it less female-friendly than we'd like (if you're wearing a scoop neck you're going to have to clip it quite far from your mouth, making calls trickier). It's also not particularly easy to slide onto your clothes and at times I was in fear for my nails.
In general I found calls were clear – and apparently everyone could hear me fine. I did have the odd call that felt a little far away, but that was usually when speaking to someone in a low signal area. You can wander up to 30 feet away, but I found quality of audio went down when I roamed too far.
I've seen a few complaints online that connection dropped out, but I didn't have any problems with making calls or listening to music, and the control unit was very responsive. I did frequently leave the phone charging in one place while I wandered around the room and although the connection started to fade, it never dropped out entirely.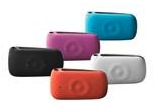 As you'd expect, the music pauses automatically when you answer a call. It's easy enough to control the music and calls via the attached control unit. If you wanted to get really carried away, you could swap the earbuds for some mini speakers and use the Clipper to listen to songs wirelessly when you're out.
All in all, we like the look of the Clipper headset and audio quality isn't bad for the price. It's just a shame that actually clipping the unit near your mouth is harder than it should be.
RRP is £49.99 but the black one is on Amazon for £27 currently. Or you can get all the colours for around £35 from eBuyer