Regular Dork Adore readers may be aware of the fact that we're not too keen on cheap headphones. Katie wrote about it a few years ago, and urged us to stop buying them and go for something more worthwhile and durable.
And if you're talking about worthwhile and durable, Sennheiser can always provide. Their MOMENTUM range has just been expanded with four new Sennheiser MOMENTUM On-Ear Headphones in bright pastel colours. But are they worth investing in?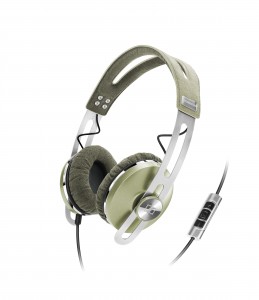 Of course they are.
If you're looking for a combination of style and function, these Sennheiser MOMENTUM On-Ear Headphones are hard to beat. The colours are a little preview of the catwalk's 2014 Spring/Summer collections (apparently it's all about pastel….) ; ideal if you're the trendsetting type.
But if you're not, never fear. This model combines the looks with the comfort. The headband and earpads are finished in a high-tech material called Alcantara, which is durable, easy to clean (you can wipe off dirt with a paper towel and some water) and hand-stitched. It's used for seat covering in Formula One cars, so you can bet it can take some beating.
It's light enough to take on the move with you, so you can listen to music during your commute without any outside noise. When I got the chance to test them out, I was amazed by how clear the sound was. Not only that, it doesn't make you feel like you're about to go deaf from the volume, and the material cushions your ear perfectly.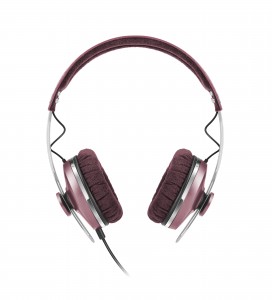 It comes with a single-sided detachable cable, which enables you to both control the volume and take calls as well (it has a built-in microphone).
Whether you fancy making a fashion statement or you just want to listen to music without your ears hurting after a while, this model delivers in spades. Snap one up and see in the summer with this bit of ear candy.
Available from Amazon and Sennheiser Momentum On Ear Headphones from John Lewis.