If the Germinate! Plant pot wasn't thrilling enough for you, we've got yet another punny craft project for you.
This Insulate! Knitted Dalek hat pattern is free to all Ravelry users, so if you fancy having a go, you can download it here.
I'm still enough of a knitting novice that I haven't done a two colour project, but designer Amy van de Laar promises:
The colourwork design uses a combination of solid-colour rounds with occasional slipped stitches and stranded-colourwork rounds. Using both techniques avoids the need to deal with long floats for most of the design, and makes this a fairly quick and straightforward knit.
So this seems like a good project for me to break my two-colour cherry on, so to speak.
Let me know if you've made this one – I'd love to see how they turn out! If you're looking for yarn inspiration, there are some great photos on Ravelry of all the different variations people have made.
Check out our Doctor Who Craft tag for more of this kind of caper. Here's a selection: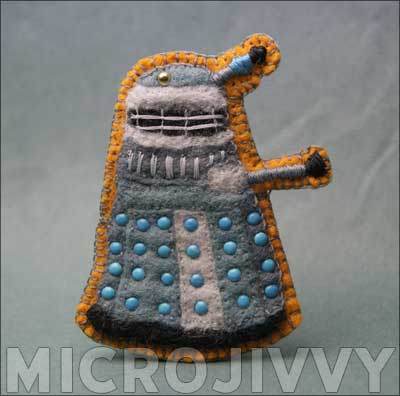 Free Pattern: Dalek Felt Badge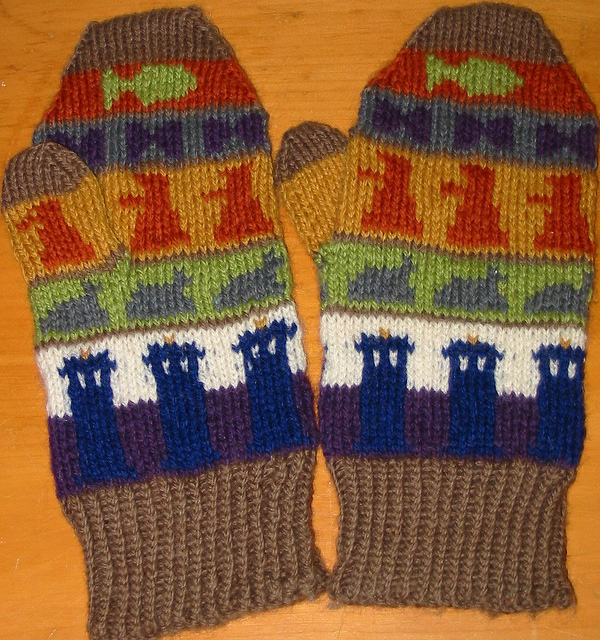 Doctor Who Mittens: Free knitting pattern
Cross Stitch Tardis iPhone case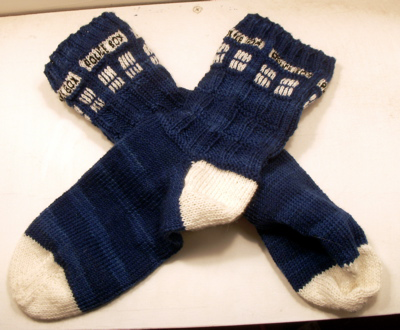 Free TARDIS socks knitting pattern