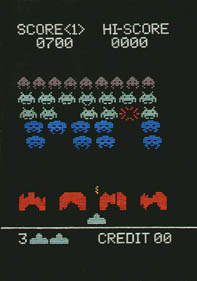 Cross stitch, graffiti and retro computer games may not seem like an obvious combination, but your needle and thread could now earn you some serious street cred.
A far cry from the floral montages and woodland scenes often associated with cross stitching, the feisty kits at Urban Cross Stitch celebrate the 'street' side of embroidery.
From bold Banksy favourites to playful Pac-man pictures, there are lots of kits to choose from, in addition to pre-stitched pieces for those who aren't quite so nifty with a needle.
My particular favourite is the classic Space Invaders kit, featuring everyone's favourite aliens. It may not be quite as entertaining as the real deal, but this version of Space Invaders will certainly keep you occupied for hours. It'll probably even strain your eyes, too.
Now that's what I call authentic.
Urban Cross Stitch kits start at £12.
Related: