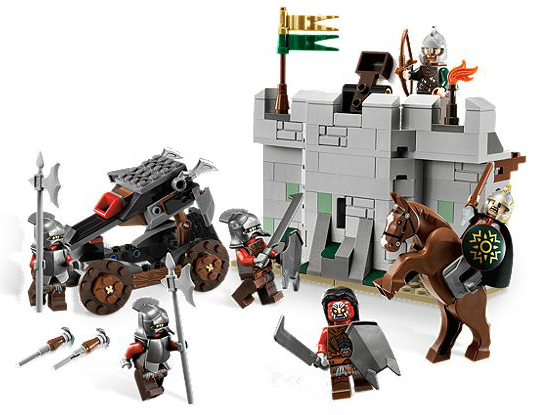 LEGO was my favourite toy as a child. And, well, if I had no family, no job and I still had all my toys, it would be my favourite toy now.
Which brings me to the new Lord of the Rings LEGO sets.
Combining Star Wars with LEGO was a master-stroke, but this takes it a step further for me. The medieval Lego was always my preferred style as a kid, so to have Hobbits, Orcs and the Riders of Rohan to place in castles and battles… well what can I say? It's just the bee's knees.
Father-daughter quality geek time
My daughter and I spent an hour building the Uruk-Hai Army (£29.99), which recreates the Battle of Helm's Deep (OK, a small part at least; the whole of Helm's Deep is available in a massive separate set for £99.99). The details are lovely – soft cloth capes, crazy helmets and horses that can rear up! Never had those in my day.
Even better, this set comes with the coolest of the Rohirrim, Eomer.
And to top it all off, you have giant assault weapons that can fire! This is like Crossbows & Catapults in LEGO form. How much fun is it firing blocks at a horde of angry Uruk Hai? A lot, I can tell you.
Yes, it's not cheap. Yes, buy one and you'll probably want to by more. But yes, it is brilliant.