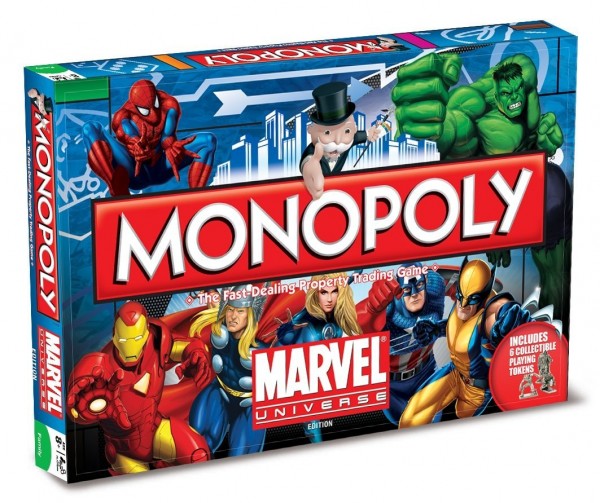 After The Avengers assembled on the big screen last year, everyone went mad for Marvel. This year, we had Iron Man raking in the billion at the box office, Thor battling evil Christopher Eccleston and his elves in London and Agent Phil Coulson resurrecting on the television.
And if you've got a Marvel Universe enthusiast on your Christmas list, what better way to surprise them than with one of these Marvel-lous presents? (Okay, that was a terrible joke, I grant you that.)

Marvel Monopoly
There is an edition of Monopoly for just about everyone's taste, from fans of the James Bond films to… well, fans of The Walking Dead. Dead-opoly?
Anyway, of course there's a Marvel- themed edition of the world's most popular board game, and it will fit delightfully well under your Marvel-loving friend's Christmas tree. There are even two versions to choose from: a Marvel film tie-in, and a Marvel comic book edition.
The Marvel Encyclopedia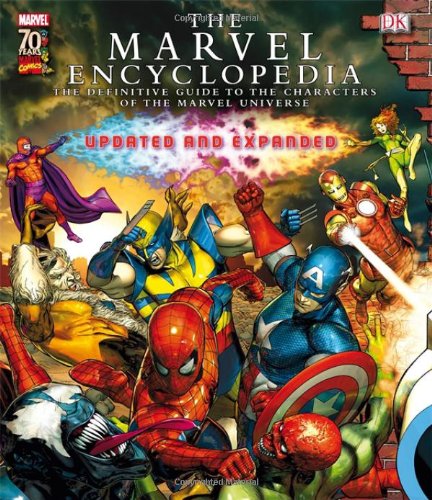 400 pages full of (almost) everything you want to know about the Marvel universe and its heroes and villains. Yeah, I'll probably be ordering one before the next episode of Agents of SHIELD.
An excellent collectors piece, and a brilliant addition to any Marvel-nut's collection. Get the Marvel Encyclopedia from Amazon UK.
Marvel Comics Photo Wall Mural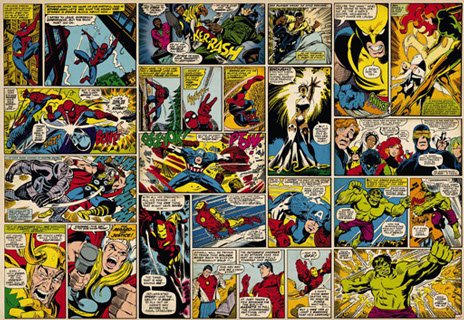 If you're looking for a suitably geeky way to fill up that empty space on your wall, look no further. This Marvel Comics photo wall mural is hung in the same way as your regular wallpaper (paste, which is included) and comes in eight sections, creating one complete image with a size of 368 x 254 cm (12.1 ft x 8.4 ft).
Plus, it looks well impressive.
Get to decorating and buy this Marvel Comics photo wall mural from Amazon UK.
Marvel Avengers Coffee/Tea Mug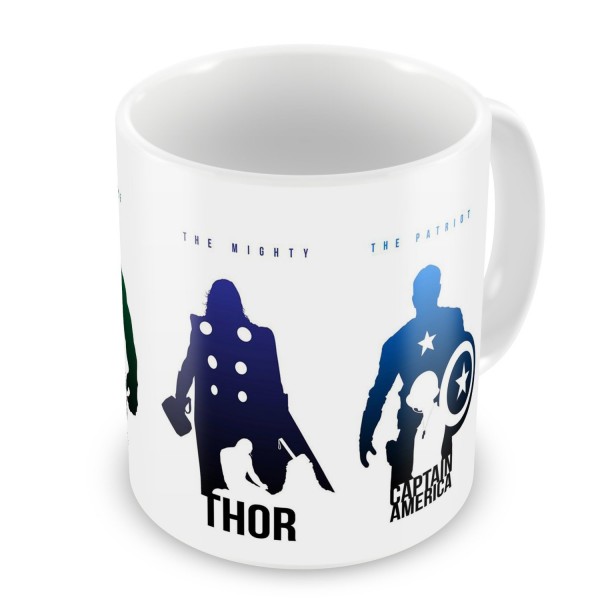 Despite the disappointing lack of both Hawkeye and Black Widow, I'd gladly drink my morning brew from this Avengers mug. I can close my eyes and imagine I'm having a coffee with Tony Stark…
Buy this lovely Avengers mug from AmazonUK.
X-Men: Days of Future Past and Guardians of the Galaxy Volume 1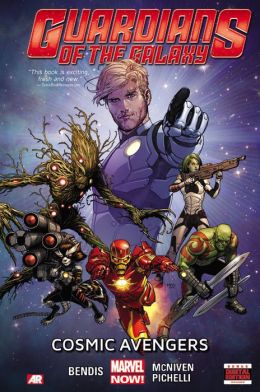 Two of the biggest stories in Marvel history are headed to the big screen in 2014. So, why not get better acquainted with Guardians Of The Galaxy and X-Men: Days of Future Past by reading the comics behind the films?
Both Guardians Of The Galaxy:Volume 1 and X-Men: Days of Future Past are available at Forbidden Planet.
Marvel's Avengers Assemble on DVD
You can't really go wrong with buying the film that launched The Avengers into the collective mind of the world, can you? Relive Loki's menace on DVD. Or, if you want to catch up on Marvel's entire Phase I, buy the Avengers 6-movie collection.