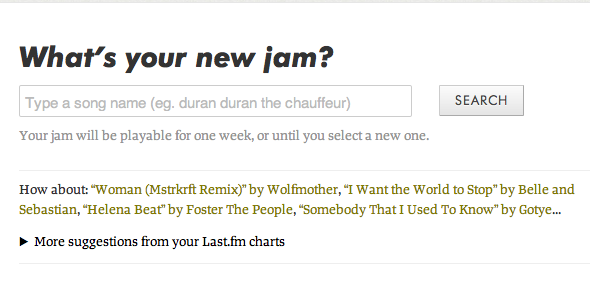 A few weeks ago  I started testing out "This Is My Jam", the latest and greatest way to share your musical taste. You might have heard of it already, with early adopters spreading its gospel on Twitter and around the web.
With most new websites, apps or services, I take joy in picking them apart and highlighting deficiencies.
Not this time, though. I'm smitten.
Absolutely, head over heels infact, and as such, I'm gonna go right ahead and jump the gun: I think "This Is My Jam" is going to be the next big thing in online music sharing. Don't quote me on that, though. Just in case it crashes and burns. You know how it is.
So, what exactly is it?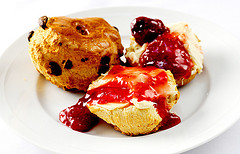 Well the concept is really very simple. It's all about sharing "your jam" with your friends. What's your song of the day? Or week?
Yes, Spotify and it's shareable, collaborative playlists are absolutely brilliant (and I use them myself) but "This Is My Jam" offers up what we all crave: simplicity. Well, collaboration coupled with simplicity, that is.
"This Is My Jam" is beyond easy to use; you pick a song you like and make it "your jam". That's pretty much it. No need to download an app to join in. No need to create a playlist and toggle permissions.
You can change your jam as often as you'd like, and you can also announce your jam through Facebook or Twitter. If you're a Last.Fm user, you can "scrobble" to your last.fm account, as well as syncing your "likes" across both services, too. Your music taste on Last.Fm also determines which "jams" you might like!
Your "jam", along with those of your friends, all become part of a collaborative and interactive playlist on your personal homepage. You're also able to "like" or comment on songs that friends have posted. The idea of the site  is that you update your jam frequently, providing a fun and unique experience for discovering new music with your friends online. "This Is My Jam" also recommends users to follow, including site founders, friends of friends, or popular users.
The beta version was just opened to the public last week, so it's still a small community of users.  I have confidence that  "This Is My Jam" is going to be huge.
It's already become my go-to place for discovering what my friends are listening to.
What's your favourite way to discover new music? Are you already using "This Is My Jam"?
Image: Scones by William Drabble – Great British Chefs