You've had an excellent week! Your latest feature film is so popular with fans that some of them threatened critics with violence! Then again, that thing happened at your London premiere that made all your stars go frowny-faced. Either way, you've earned some procrastination fodder. Let us play.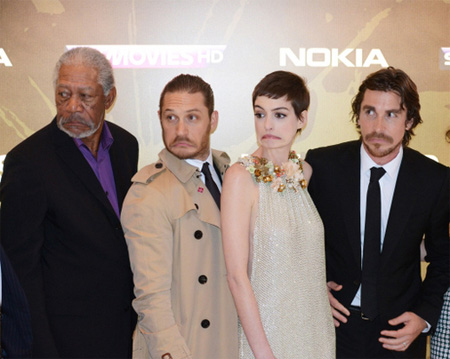 Kim: less of a Kant than they say
Too snuggilicious
Incredible dancing boy pops on his Snuggie and faultlessly recreates Beyoncé's Countdown video – see both below to understand the magnificence of this achievement. If he authored the Am I Beyoncé Yet Tumblr, I suspect the answer would be different.
Beware: this section is wet, slippery
NB: this section is adorable
The Tiny Dark Knight Rocks Charmingly
Somebody somewhere has a job that involves dabbing baby bats gently with a moistened cotton bud and now I desperately need to connect with them on LinkedIn:
If you can take more, we've got it for you on the Panning for Internet Gold tag. Just don't make yourself sick from over-indulging in internet links.