As the resident social media geek at Dork Adore, I tend to sign up for new social start ups faster than you can say 'bandwagon'. This month, we've seen the launch of three more social networks that are set to take sharing to another level.
Have you tried them yet?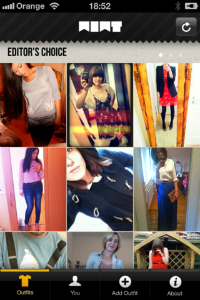 WIWT
WIWT (What I Wore Today) is the brainchild of UK-based web celeb PoppyD. It's a similar service to US site, My Style Diary (now owned by Style Hive), creating a space where you can upload your daily outfit.
Simple, but very seductive to the Facebook Fashion generation.
The network has evolved from Poppy's hugely popular site, where she challenged herself to upload her outfit every day for a year. Last week she launched the website as a social network, along with an iPhone app so people can snap and upload on the go.
So how does it make money? Well, aside from the ads on the site, the service also makes money from affiliate revenue. When people upload their outfits, they also add a link to the shop they bought it from. If someone clicks through to buy an outfit WIWT earns a commission.
If you're on there, feel free to give me a follow. I'm the one that's yet to get the 'relaxed and cool' pose right.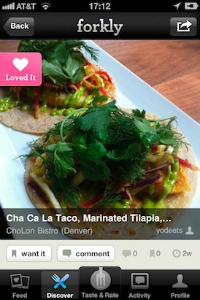 Forkly
So, you've uploaded a photo of your outfit before you go on a hot date, what now? If you're eating out, you can take a snap of your dinner, upload it to Forkly, and tell everyone what you think.
This is another social network that's evolved from the blogging community. Just as WIWT has been a huge success thanks to fashion bloggers, Forkly is rising up the iTunes charts thanks to food bloggers.
As well as reviewing the food you're eating, you can also use it to help you find what to eat next. If you can't choose what to order, just look up what people have recommended before.
Handy if you fancy trying something new.
You'll need to sign in with your Twitter account, but it means you'll be able to see what your twitter friends have eaten for dinner. The Daily Mail will have a field day.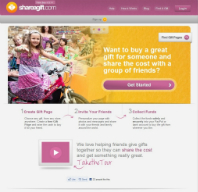 Shareagift
Shareagift.com is a social shopping site for buying stuff for your friends. You create a gift page, invite your friends and they can then contribute their share. Shareagift does all the work for you from then on.
I could probably have done with this six months ago when I started organising a hen night, as chasing a group of people for money is a teeny little bit soul-destroying.  Thankfully one of the functions of the service is to send automatic reminders.
The service covers all shops, so you can buy anything from an iPad to a honeymoon.
What social networks have you joined recently?