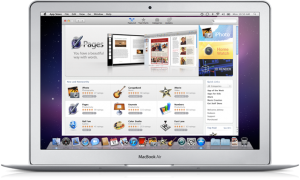 Got an Apple Mac and want to find the best social media tools? Here are five of my favourites:
Lifestream £0.69
If you're most concerned with looking at what others are saying, Lifestream is a great app. It's a multi-network tool, so you can login to all your accounts and see who's saying what on Twitter, Facebook, LinkedIn and all the usual suspects. The problem with this app is that you can't actually update or reply on it (although on certain accounts, like Facebook, you can leave comments on posts and photos.
Socialite £6.99
Socialite will not only alert you when someone has posted in your chosen social networks, but also from your RSS feed. You can time when you want updates, which can be handy if you like to keep them to every 30 minutes to avoid distraction. The main downside is that it'll then fill your screen with alerts, which can be irritating.
Tweetdeck Free
A more familiar name for those who use Windows, Tweetdeck works in much the same on the Mac, with multi-account capabilities, scheduling functions and multiple streams. It's still one of the best social media apps out there.
Social Pro Free
Do you usually like to have tabs open for Twitter, Facebook, LinkedIn, Google+ and your email? Social Pro does that for you, providing you with an app that can sit nicely on the left or right hand side of your window. It shows your accounts as they would look in a normal browser, so you can use them as usual.
I still favour web-based tools Hootsuite and Alternion above most of these, but it's nice to see some alternatives. That said, it seems that Apple has created more social media tools – and better quality ones – for the iPad and iPhone then it has for the Mac.