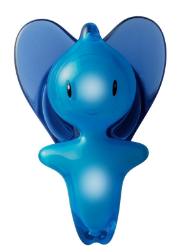 When you're seven years old and your evil older cousin has regaled you with stories of the hungry monster that lives under your bed and eats children, you tend to be a little bit scared when the lights are turned off.
Which is where nightlights, like this Beba Light, (Alessi, £16) on the right come in. Providing just the amount of light to help your child drift off to sleep, they're usually fairly light on the electricity usage too.
Thinking of investing in one? Check out some of the Dork Adore favourites.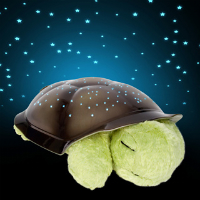 Turtle Power
This cuddly turtle toy on the left is not a nightlight in the traditional sense, but the Twilight Turtle lights up whilst beaming thousands of tiny stars onto the ceiling to fascinate your child in three colour options.
Whilst I'm not entirely sure what the link between turtles and stars is, it's definitely got the cute factor the kids will love.
You can grab it from www.Firebox.com for £29.99

The lights are on, is anyone in?
This Fairy Tale Cottage Ever-Changing-Colour Nightlight is a adorable little nightlight that scrolls through an assortment of colours. Very Wizard of Oz
The only downside about this one is that it's battery powered, so you'll have to remember to creep back in and turn it off when they finally drift off to sleep.
Buy it from the Dotcomgiftshop for £4.95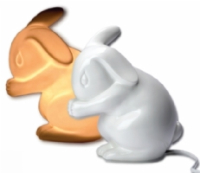 Follow the rabbit to sleepyland
Alice in Wonderland has spawned thousands of fairytale inspired pieces, so it's unsurprising to find this White Rabbit light (White Rabbit England, £59)
This particular design is classic enough to suit the décor of a child's room or to add a touch of whimsical charm to your own room.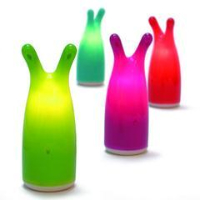 Eco-friendly nightlight
Finally, this eco-friendly
Love Eco Tooli Nightlight from My Deco (£49.95) lasts up to 6 hours once fully charged.
Sure, fifty quid is a lot of money to spend on a light up decoration, but who cares when it looks this funky?
Seen a cool nightlight? Let us know in the comments