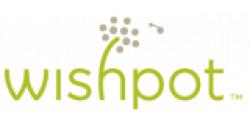 As a certified shopaholic, there's nothing I like more than scouring the online stores for the perfect dress/gadget/craft item. But when it comes to buying for others, I become a stressed-out crazy lady. What if they don't like it? What if I haven't spent enough? What if it's too big/small?
A new online tool looks set to take the stress out of buying for others. Wishpot.com allows you to create wishlists for things you'd like online, using a handy add button on your toolbar. You can use it to create your own lists to hand out to family and friends, or simply to build up a list of potential lists for others.
For Firefox users, you can install a one click button to add a chose item to your list. You're allowed several lists, so you can split it into friends, family and gifts, and there is the option of creating a wedding or christening list.
The site has the social aspect of public lists too, so you can browse other lists for inspiration. Whilst I'm not sure how I feel about sending a list to others when a birthday comes round, I can see the benefits of others sending their lists over. Plus, the popularity of Amazon wishlists suggests the site will do well. At least this way you'd know you would be getting them something they actually like.
Would you use Wishpot.com?