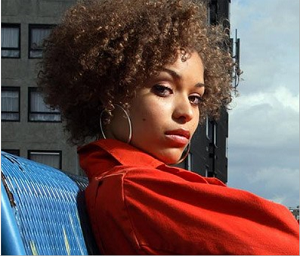 A couple of weeks ago, it was reported that E4 will be producing a Christmas special of Misfits, their 2009 series about young offenders with super-powers. This reminded me that I never actually watched it when originally broadcast. Helpfully, the entire series is available on the Channel 4 On Demand service and Channel 4 is repeating the series on TV Saturday nights at 10pm.
In its promotion, Misfits was pitched as a cross between the youthful brashness of Skins and the superhero drama of Heroes. But as well as gleefully horrific language, the biggest thing it has in common with Skins is being surprisingly good.
And not just as a guilty pleasure – Misfits gained proper grown-up recognition by pipping Spooks, Being Human and others to the post for the Best Drama BAFTA.
Furthermore, as someone who watches all three programmes, I'd agree that Misfits deserved it more. It's genuinely funny and, more than either of the other two, surprised me every episode with its willingness to push the story beyond the normal limits. And I don't just mean in terms of needless adult content, though there's plenty of that.
Better than Heroes
Rather than the elaborate conspiracies and mysteries of Heroes, Misfits seems content to explore its cast and their relationships, the super-powers merely providing a backdrop. Yet still, the time-travel trickery in episode four is Doctor-Who-worthy in its complexity, and writer Howard Overman does enjoy creating increasingly bizarre super-powers for our bemused heroes to encounter.
Since we live in an age of catch-up TV domination, it seems rude to spoil the entire plot, but in many ways these six episodes are an extended origin story. Our heroes come together, learn about each other's powers and pasts, then a few dangling threads snap tight around them at the end. And there's a cliffhanger too, which I definitely won't be disclosing.
So if there weren't another series in the pipeline, it would be frustrating, but thankfully that's all been sorted out. So in view of the fact that there really is nothing on at the moment, it's definitely worth heading over to Channel 4oD and giving the BAFTA-winning Misfits a chance to amuse, offend and even genuinely touch you. (No, not like that.)
Related: More Misfits on Dork Adore | Misfits Episode 1 Review